By being clear about quantity discounts—and automatically applying them to online orders and quotes—you streamline the process, meaning that your sales reps don't need to intervene, potentially slowing the process.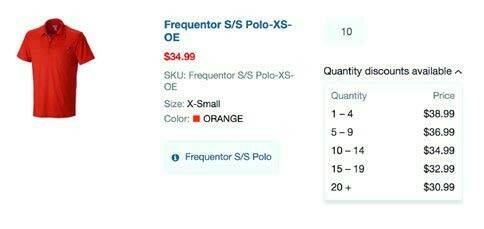 Advertising and offering per-unit price reductions for higher volume orders can be a powerful purchasing incentive.
Historically, these negotiations typically take place between buyer and rep, and it's a rare sight on B2C web stores. However, many platforms now offer this functionality out of the box and it can increase overall order value as well as conversion rates.
Quantity
Pricing